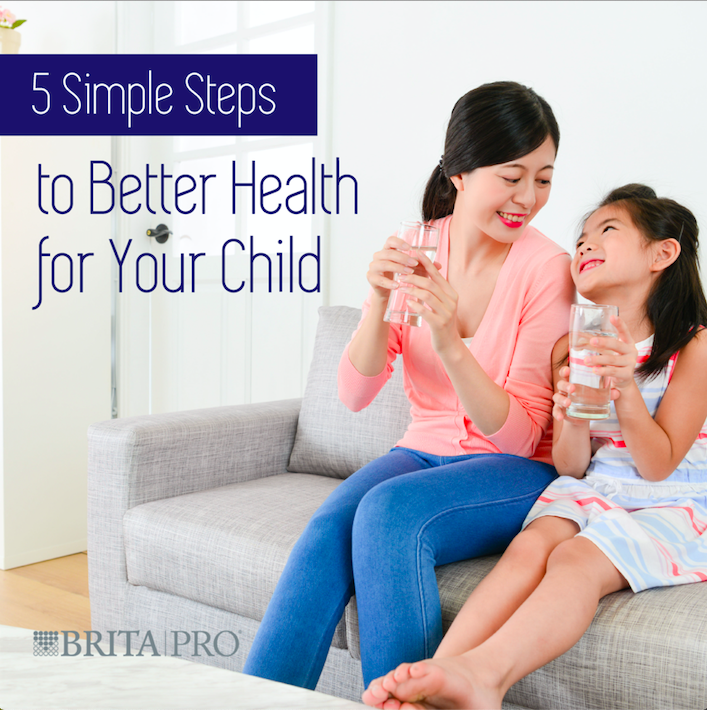 October 4th is National Child Health Day, a day for considering what children need in order to grow healthy and strong both physically and mentally, and an excellent opportunity to be supportive of the ones in our lives. Parents, family, teachers, caregivers and the entire community can all play critical roles in the development and safety of our children, and can add important elements to help them succeed. Although there are many great ways to promote positive health, below we are highlighting 5 simple steps to better health for your child.
Children need physical activity to be strong and healthy. Encourage your child to participate in activities that are age-appropriate, enjoyable, and offer variety, and set a positive example by leading an active lifestyle yourself. Add new healthy activities to your family's routine, such as going for a walk, playing in a park, or doing some yard work. Be creative and you can make physical activity fun.
Schedule your child's next routine checkup and ensure their vaccinations are up to date. All children need to have regular well-child checkups regardless of their age and whether they appear to be healthy. Your child's health care provider can let you know how often your child should come, and can also offer helpful health education information. A head-to-toe physical examination along with developmental, vision and hearing screening can be vital.
Schedule a routine dental checkup. The American Academy of Pediatric Dentistry recommends a visit within six months after a baby's first tooth appears, and no later than their first birthday. Thereafter, routine dental checkups should be scheduled, typically every six months. However, your child's dentist could recommend fewer or more frequent visits based upon your child's oral health.
Familiarize yourself with child safety. Always properly secure kids in car seats, booster seats and seat belts which can help to protect them in the event of a crash. Always closely supervise children at pools, the beach and for young children when in the bathtub. Good attention can help to prevent tragedies. Develop a home safety plan and take steps to childproof your home. Be aware of the possibility for falls out of windows or window cord strangulation.
Set an example by letting your children see you practicing habits that promote well-being, such as eating healthy, washing your fruits and vegetables, and drinking healthful water. Make healthy food choices for your family's meals using foods that are fresh, whole, and unprocessed. Washed fruits and vegetables in clean, filtered water, which is also the best drink choice for healthy hydration. Water has no added sugars, is good for the body's joints, teeth and circulation, and good hydration has been shown to help concentration and focus.
Every child deserves to be the healthiest they can be and a Brita PRO whole home water filtration system can help. Water from a high-quality whole home filtration system is a much safer choice to be assured of drinking the best and makes pure, fresh water easy to access, encouraging and supporting adequate fluid intake. Learn more about the Brita PRO difference at www.britapro.com.
Trust Brita PRO to protect your family's water supply.
Only Brita PRO customizes its whole-home water filter to remove all impurities from your family's water. And only Brita PRO tests your water with an independent, EPA-certified lab before and after installation to deliver the peace of mind you get when you know that your family is safe.